JavaScript execution is disabled in your browser. You will not be able to answer any questions in this report. Please verify your browser parameters. For support, please open a new ticket at the NDoH Support Centre: https://hissupport.dhmis.org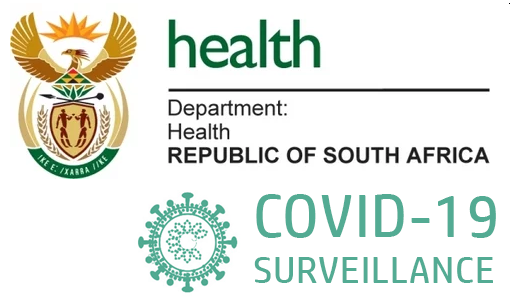 Click here to log into COVID19 Analytics Dashboard
Welcome to the National Department of Health – COVID-19 Surveillance Application Portal.
The following application suite is made available for Healthcare Professionals, Laboratories and Medical Aids to capture vital information on COVID-19 tracking and surveillance to improve the data capture, turn-around and data analytics to help us in the fight against COVID-19. Depending your account profile, please select the appropriate menu to capture information for a new patient or suspected case of COVID-19. The timeous submission of this form will help in the fight against COVID-19.
The following surveys are available:
Please contact Covid19 Surveilance ( covid19@health.gov.za ) for further assistance